How crazy an Indian father can get
Parents in India don't want girls
There was a time when the birth of a girl in India was compared to the arrival of "Lakshmis", the goddess of wealth. Those days are long gone. Today girls are often seen as a burden. According to tradition, it is the son who carries on the family's name and honor. But this is the most harmless and unimportant reason for this priority of the boys. Girls cannot support their parents when they reach retirement age, because girls come "to go", as the old saying goes. Girls are raised to be married into good and moral families. Once this is done, the parents are released from their responsibility and can consider themselves lucky.
The dowry drama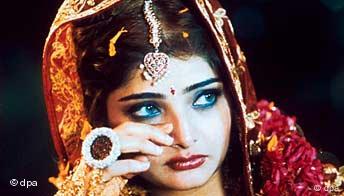 Production design from "Monsoon Wedding"
The saddest and most gruesome reason for preferring boys is the so-called dowry that every father has to pay to the groom's family when his daughter marries. This custom, long forbidden and officially despised in India, is alarmingly widespread even today. Dowry is required and provided at all levels of society. Depending on the grade level, dowry starts with chickens and cows and ends with refrigerators, televisions and fully equipped bedrooms.
In India, the number of families living below the poverty line is over 25 percent. If the families are blessed with a daughter, worries about the dowry begin with the birth. This financial burden, which automatically turns into a psychological one, has resulted in pregnancies being terminated when the gender became clear in the past few decades.
Unclear legal situation
The Indian human rights organization "Arja Samaj", which deals with controversial social issues, traveled through Gujarat, Rajasthan, Delhi, Punjab and Harjana this month. The 100 or so people who took part in this trip came from all over the world and represented all world religions. This, says Swami Agnivesh, President of the "Arja Samaj", has contributed very much to the actual purpose: "Religious scholars must band together and protest against the killing of female fetuses. In every religion women are equal to men in every area Hindus, Muslims, Sikh, Christians and other religious minorities took part in this march. Muslim women, dressed in traditional burqa, took part in the protests. It was a very nice experience. "
The custom of killing a fetus after the sex has been revealed has been officially banned in India since 1995. But since there is a law that allows prenatal examinations for malformation of the child, it is difficult to separate one examination from the other. In addition, prenatal examinations are now routine because they can be carried out in any hospital for little money.
Religious help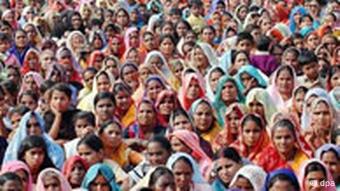 In recent years the number of female fetuses has decreased dramatically. In 2001 there were 945 female fetuses in 1000 male fetuses; today there are 927 female fetuses. Usually the number of girls is higher than that of boys anywhere in the world. These figures even led the Indian government to fight this crime, says Swami Agnivesh: "The Indian government has worked with religious scholars for the first time. If this action is successful, it becomes clear that scholars and politicians with a positive attitude can join forces and further such actions can be carried out in the future. "
Swami Agnivesh, who was awarded the alternative Nobel Prize this year, is trying, following Gandhi's example, to travel and educate people. Ironically, the areas visited are economically strongest and the illiteracy rate is also the lowest there. But Swami Agnivesh is supported by people from all over the world. Former Green member Angelika Koester-Lossak is among the many helpers: "The problem must be dealt mainly by India itself, but as a friend of India, Germany can support all the people who are fighting this crime. And I think you can can do it. "