Whose the best branding experts
Interview with Klaus Eck, management consultant and speaker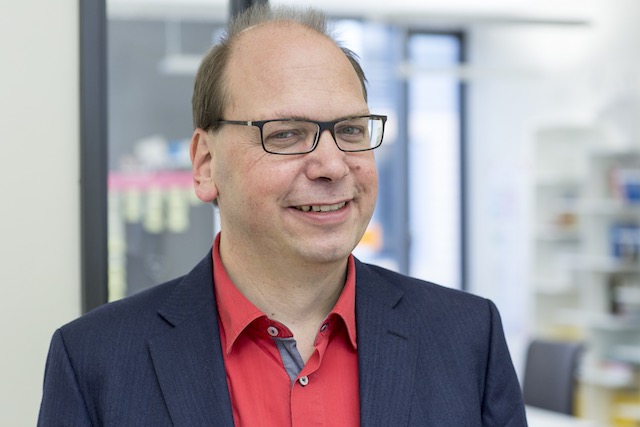 Question: When "Principle for free" appeared in 2012, the topic of content marketing was still in its infancy in Germany. Much has changed since then. The technical discussion in this country is hardly conceivable without Klaus Eck. How do you rate the development since then? Has the topic reached all companies?
Klaus Eck: A lot has changed since 2012. Social media has arrived in the majority of companies, and small and medium-sized companies are also relying - in some cases very successfully - on a presence on the social web. The number of those who refuse to socialize is dwindling more and more. On the one hand, this is certainly due to the fact that agencies and consultants bring the topic to the company. On the other hand, it is also the case that the employees usually also make extensive use of the new media privately and thereby establish the channels in the company.
The development is similar for content marketing itself. Companies recognize that they no longer have to reach their stakeholders in traditional ways and that they have to dare to try something new. Users have learned to hide advertisements intuitively or with different tools. Relevant, helpful or entertaining content, on the other hand, is consumed with pleasure.
---
About this series of interviews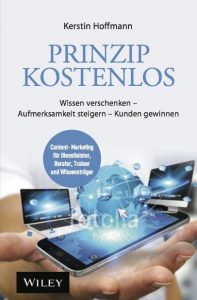 "Give away what you know - to sell what you can! "That is the core message of my book and my method PRINZIP FREE. For the practical examples in the new edition, I gave a total of twelve well-known knowledge sharing participants their own. The respondents describe what drives them, what works well for them and how they have become so successful. They report on their positioning, personal experiences, and how they deal with competitors and network partners. These interviews are gradually appearing here in the PR Doctor.
"Free of charge principle. Giving away knowledge - increasing attention - attracting customers ", new edition August 2017, 266 pages, hardcover, ISBN: 978-3-527-50908-9, Wiley-VCH, Weinheim
---
Question: How did you come up with the idea of ​​blogging yourself? Did the (self-) marketing aspect play a role from the start?
Klaus Eck: Personal branding and a digital identity were topics that fascinated me very early on. Still, I didn't think about content marketing from the start. First and foremost, like many other bloggers, I wanted to record my experiences in a kind of diary from 1999 onwards. To process what occupied me, what I encountered. It changed with the start of the PR blogger in 2004, at a time when blogging was becoming increasingly professional. So thematically, I turned away from more personal topics and turned to professional topics.
At the beginning, the focus was generally on the term "communication" because, as a former journalist and consultant, I am naturally very fascinated by the topic. Then I turned more to social networks and, as a result, to the idea of ​​change. And finally, in a certain way, I've got back to where I started: with the actual content that inspires and fascinates people and stakeholders.
Question: How has your own media, blog and social media behavior changed in the past five years? What are the most important platforms for you today?
Klaus Eck: Of course I like to try things out a lot. I look forward to testing, especially when new networks are launched. However, I can also decide very quickly whether or not I want to use a medium in the long term and, above all, more intensively. What still plays a role today - in contrast to five years ago - is the number of platforms from which we should consciously choose where we want to be active.
For me, however, that also means that I practice self-discipline here so as not to get lost in the content shock. One of the platforms that I wouldn't want to do without, however, is definitely Twitter. It's great for research and quick information. In addition, Facebook should of course not be missing from this list, as it offers a wide variety of possibilities to generate interaction via content. My own blog, the PR blogger, is of course also one of them because it has been with me for a long time. I also appreciate Medium as another publication platform and Flipboard, which gives me the opportunity to curate content in my own magazines.
Question: Can you as a service or consulting company still remain successful in the market if you don't have a content strategy?
Klaus Eck: That is a difficult question that certainly depends on the individual business model and the industry. The more traditional the industry is, the more service providers and consultants believe that they can do without social media. However, nobody should rest on it. The trend towards online and social media services can no longer be stopped. So it is only a matter of time before traditional consultants and industries also have to deal with content strategy and content marketing. If you don't have a digitization strategy, you risk your business foundation very quickly.
Question: You are valued in our industry for apparently having no problem with competitiveness at all. You even offer your competitors a publication platform in the PR Blogger. But many decision-makers in companies think differently. Often they have great concerns about sharing their valuable knowledge publicly for fear that the competition will take advantage of it. What do you say when you encounter such reservations?
Klaus Eck: Other content is just a click away anyway. When we let third-party authors publish on our platforms, we deepen the networking on the one hand and can expand our respective spectrum through other subject areas. We live in times of radical change. The sharing economy even goes so far that I no longer have to buy or borrow a cumbersome car if I only need one for a short time. Then why shouldn't I also make my content accessible to others or offer others a platform to curate their content? In addition, people remember very precisely who delivers good content, who shares cat content and whose content is permanently uninteresting. So by creating and sharing relevant content, I build a positive reputation that people will remember.
---
Would you like to find out more about the PRINZIP FOR FREE, or do you have any questions?
Click here to go to the website with additional offers relating to the book and the method.
Click here to go to the Facebook group for exchange and direct contact with the author.
---
Question: You have been active on so many channels for so many years. Is that never going to be too much for you?
Klaus Eck: Certainly more content is being produced all the time, and the amount of content also increases with the number of platforms. I feel like everyone else: My time is very limited - too limited to be able to read all that I would like to read. What helps me are my own social media guidelines. The most important point is to learn to quickly differentiate between relevant and unimportant content. During normal working hours, I only read what is necessary. But what serves for personal further education and entertains me, I banish to conscious breaks. Without fixed reading times, social media would become too much for me.
Question: Where do you click away on the web immediately? Which content do you like to read, watch and hear best?
Klaus Eck: If I notice that someone just wants to sell me something, I'm gone very quickly. Regardless of whether it is obvious or disguised advertising. The same applies to poorly made content. Instead, I prefer to consume content that brings me something for my daily work, that is attractively designed and that might make me smile.
What companies should also not underestimate: It always depends on the situation in which a content meets the user. If a certain content reaches me in the right situation, I am more open to it than if I am currently dealing with completely different topics.
There are many authors whose articles I just have to read because I find them inspiring with their content. Incidentally, I prefer to read extensive novels and specialist books that challenge me intellectually.
---
Klaus Eck is the managing director and founder of the content marketing agency d.Tales. The consultant and keynote speaker has been helping brands digitize their corporate, marketing and communication processes for more than 20 years. Since 2004 he has published the PR blogger, in which he deals with trends in communication and marketing. He is also a lecturer at the FH Joanneum in Graz and at the Hamburg Media School. www.d.tales.de
---
/ 6 Comments / by Dr. Kerstin Hoffmann
Keywords:
Content marketing, communication, personal branding