Where can I show my photography
Share your photos with others
Most of all, you have to like your photos! This point of view is absolutely legitimate and should at least stay in the head of every amateur photographer. But what speaks against sharing your photos with others? Nothing. On the contrary, it may even be worthwhile for you to show your photos to others.
If you receive positive feedback on your photos, you will surely be happy about it and enjoy taking photos even more. If you get negative reviews, that's no big deal. After all, you learn from mistakes. Good and honest review can help you further develop your skills as a photographer.
Criticism on the net
Unfortunately, on the Internet you often only get a short "I don't like the photo" or a not much more constructive "Great photo!". Even if that is the case, there is not only the Internet for showing photos and it doesn't always have to work that way.
For example, if there is a constructive contribution to your photo under 10 comments, in my opinion it was already worth showing the photo. However, you should then also be able to deal with constructive criticism.
Where can I show my photos online?
You can put your photos in photo communities. There is a large selection of topic-related and general communities on the Internet. You have to find out for yourself which one is right for you by trying it out.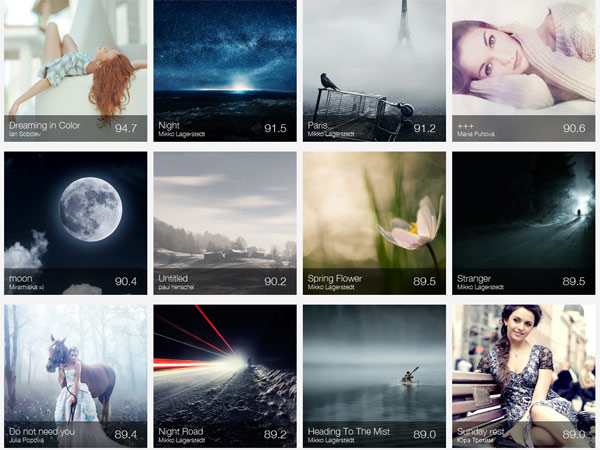 In the beginning, you might want to try to find small, specific communities. Here you get more constructive criticism on average. However, this can also be a bit "harder" here, since mostly professionals of the respective genre of photography are at work.
It can also be interesting to post the same photo in several communities. Compare the possibly different feedback you receive on the photo. In addition to a higher chance of helpful reviews, you may be able to find "your" community.
Your own photo blog instead of a photo community
If you want to have a little more control over the appearance of your photos online, personal photoblogs might be more for you. In your own photoblog, you can completely define the design of the page yourself and your visitors do not have to see advertising banners, as is often the case with photo communities.
But you should be aware that you don't have a community either. If you want a lot of constructive criticism, you need to build a readership first.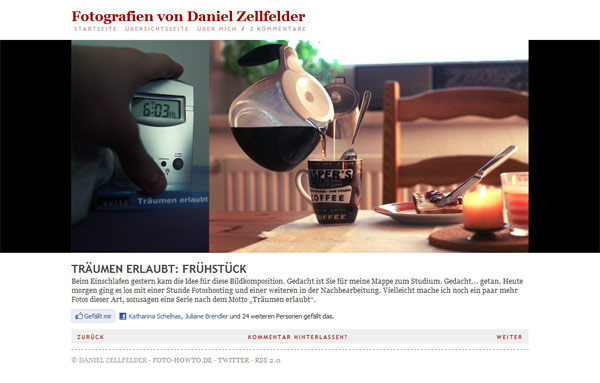 Incidentally, running a photo blog is not a complicated matter. There are many blog systems such as Pixelpost or providers who even provide the platform for your blog free of charge.
Is it also possible without the internet?
Of course, the Internet is not the only way to present your photos and you may not want to make your photos accessible to everyone on the Internet. How about a photo club, for example?
There is a photo club almost everywhere that is very happy to welcome new members. There you can also find photographers with whom you can go on tour together. And there are plenty of opportunities to show your photos in competitions. Try it out!
Finally, one more remark. You can of course also show your photos to acquaintances and friends. Don't expect too honest criticism here, however. As a rule, you will get a nicely colored judgment here. That can be good, and in principle there is nothing against it. Just keep it in mind ;-)
And now have fun showing your photos!
Image source (last picture in the article): fotolia.com Hektor2