Playing the guitar improves brain function
5 scientifically proven reasons to play the guitar
Playing the guitar is good for your health
by Janine Bodelier,
Playing the guitar is good for your health! What we have known for a long time has now been scientifically proven. And to be honest: We could list countless more points!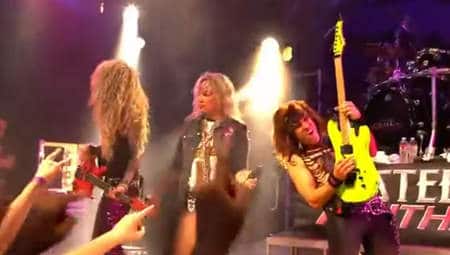 Feelings of happiness are released
According to a neuroscientific study by McGill University, music releases dopamine in the brain.
And as we know, dopamine is much more than just the messenger substance of happiness!
Stress is reduced
Whatever is messing up your day, a guitar can help save it!
Various medical studies have shown that playing an instrument has been shown to reduce your stress level.
The brain functions are improved
We have known for a long time: Playing the guitar sharpens the senses and brain activity and makes us more productive.
Blood pressure is lowered
Researchers from the Niederladen found that patients who played music for more than 100 minutes had lower blood pressure than those who did not play.
Three of the test subjects were guitarists.
More brainpower
According to a study by the University of Cambridge, the brains of musicians are more creative and more efficient - because their brains are constantly trained while making music.
Tags: FEATURE, guitar, news
You might be interested in that too