What is the recipe of Dal Raisin
This Dal recipe is one of my top favorites when things have to be done quickly. Briefly chop the vegetables and fry them. Then add the lentils and coconut milk. And that's it. Your pot will do the rest for you!

And as soon as it's ready, just dip in with naan bread and put it in ... hops, drooled on the keyboard.
The following applies to this Dal recipe: regional meets exotic
Dal is actually a long-cooked Indian lentil dish. By using red lentils, which have a much shorter cooking time, the dal is ready much faster.

Alternatively, you can use pre-cooked lentils. In some supermarkets they are available from a can or you can cook them yourself in screw-top jars.

Regional vegetables such as spinach and leek are added to the lentils, coconut milk and curry spices. It is topped with a few raisins, which create a nice contrast in taste.
There are 1000 different mixtures of curry spices. I used a sweet curry mix called "English Curry Sweet". This contains, among other things, licorice root and only a little chilli.
The Dal recipe is super flexible and you can also use other vegetables. For example, you can also use Swiss chard or kale instead of spinach.
My insider tip for the dal is an extra helping of cardamom! It adds a special touch and should definitely not be missing.

The perfect pre-cooked dish
This Dal recipe is perfect for pre-cooking for work. Well drawn it tastes even better the next day. You can also easily freeze it in portions and then conjure it up when you need lunch.

The dal is also a particularly good emergency meal. We always have the ingredients for it in our pantry. And the spinach can come out of the freezer if necessary. You can also use regular onions instead of the leek.
Rice or naan bread are ideal as a side dish for the dal. A special recipe for the naan bread, without yoghurt and instead with sourdough, can be found here.
And now I hope you enjoy cooking at home!

ingredient list
preparation
Have all the ingredients and tools ready.
Quarter the leek and cut into thin strips. Fry in the saucepan with 3 tablespoons of oil until it has taken on a little color.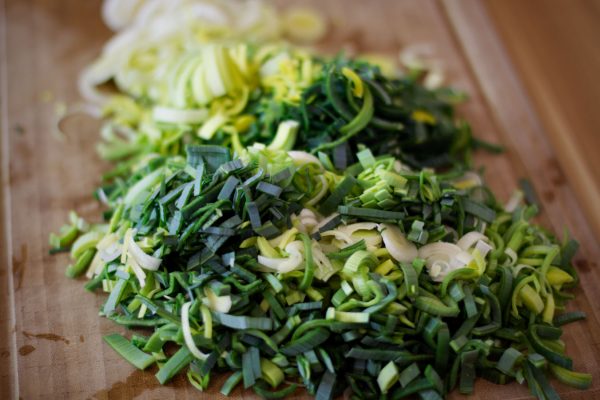 Then add the lentils, coconut milk and 500ml water.
In the meantime, clean the spinach and cut into fine strips.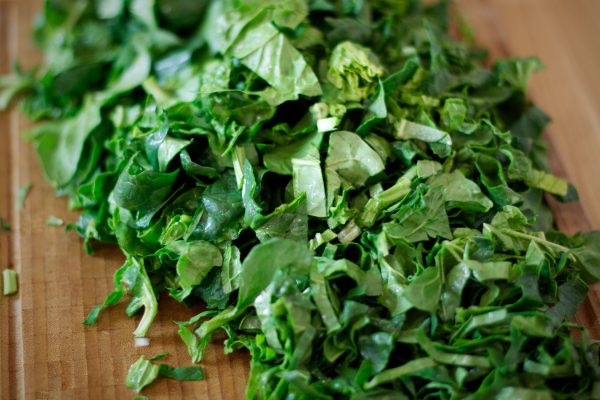 Add the spinach to the lentils. Add the curry and cardamom and simmer for another 20 minutes.
At the end of the cooking time, season the dal with apple cider vinegar and salt. If necessary, use a little more curry powder.
Serve the dal with rice or flatbread and topped with the raisins.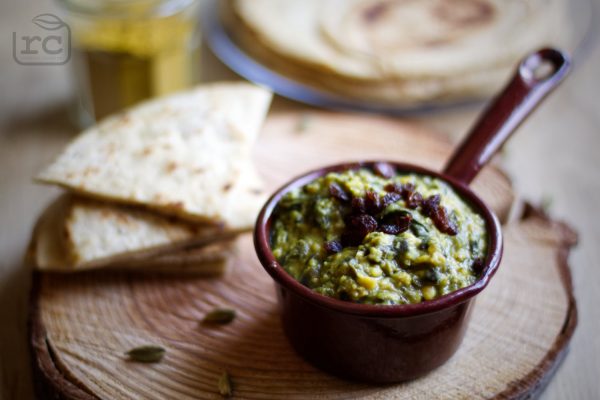 from Tanja
Have you tried the recipe? Then write me your feedback in the comment section!
Or tag me when you've made a recipe on Instagram with @ blog.rethinkcooking
And I am also very happy if you add a picture to my pins that you have tried out.
Here is my channel