What is the difference between sketch and drawing
Sketches and drawings comparison
The terms sketch and drawing are often used as synonyms in everyday language. In fact, the layperson may find it difficult to distinguish a sketch from a drawing, and even an art connoisseur will not always be able to strictly distinguish the two terms from one another.
A sketch represents a draft or a concept in which it is not necessarily a question of presenting the plans precisely, but rather clearly and strikingly. In art, the sketch serves as the basis for a work of art and does not necessarily have to be worked out, but it captures the artist's impressions, similar to how an architect uses them as a memory aid. In mathematics, the essential courses of function graphs are reproduced by means of sketches; in geometry, plan sketches provide a rough, not necessarily metrically correct overview.
Great video about a perfume bottle sketch:
A drawing, on the other hand, describes a picture whose motif is depicted with lines and strokes and emphasizes its outlines, but which cannot be defined as a spontaneous draft. Lines and areas can be hatched to create more depth. Drawings are usually monochrome or use predefined colors. The term drawing comes from the process of drawing and emerged in contrast to painting, which depicts the motif using many colors and tonal values. In a general sense, drawings as well as prints or mosaics belong to graphics, i.e. to depictions of motifs that are not painted. Drawings, especially in the field of art, are made as hand or free-hand drawings, technical drawings using aids such as rulers, stencils or graphics programs.
Painting tools such as charcoal pencils and chalk
Sketches and drawings have their multitude of possible backgrounds in common. Even if paper is usually used, in principle any material that can be painted, from cardboard, wood or fabric to a napkin in a restaurant, is suitable as a picture carrier. Pencils, charcoal pencils and chalk as well as ballpoint pens, fountain pens or Indian ink are suitable as painting tools.
More guides, templates and tips:
Drawing - exercises for beginners
The most important information and basics about CAD
Instructions for coloring drawings
Tips for drawing creases in fabrics - garments
The main drawing techniques
Instructions for drawing and painting on metal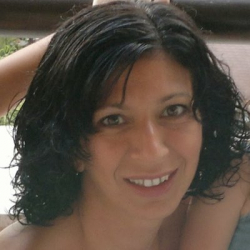 Internet media owner Ferya Gülcan
Thorsten Laumann, 42 years old, technical draftsman, Marie Koschinski, 34 years old, graphic designer, David Naue, 37 years old, media designer and private comic artist, and Ferya Gülcan, editor and operator of this website, write interesting facts, tips and instructions on the subject of drawing , Painting, art and print.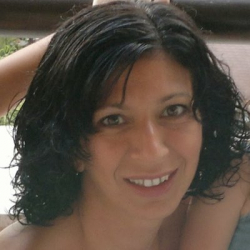 Published by
Editors
Thorsten Laumann, 42 years old, technical draftsman, Marie Koschinski, 34 years old, graphic designer, David Naue, 37 years old, media designer and private comic artist, and Ferya Gülcan, editor and operator of this website, write interesting facts, tips and instructions on the subject of drawing , Painting, art and print. Show all contributions by editors
Posted on Author EditorsCategories Drawing News